Ice Rink Installation Crew
At Center Ice Rinks
Responsibilities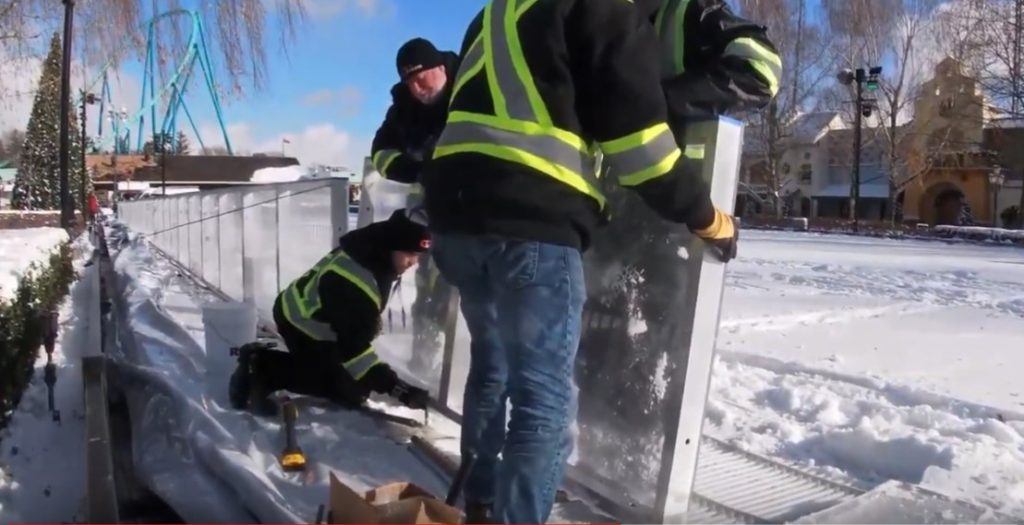 Description: We are currently hiring crew for our installation season to start early November through late January. Hours during this time are 40-60hrs per week, with potential for more. Training will be provided.
Compensation: Starting wage: $18-$20/hr. (commensurate with experience)
Responsibilities:
Load and offload materials on truck.
Install temporary subfloors, ice rink frames, dasher boards, rink liners.
Assist supervisor with installations of portable refrigerated ice rink systems.
Requires working outdoors in cold, wet conditions.
Qualifications
Must be 18+ years of age and possess valid driver's license
Carpentry and or framing experience
Ice rink arena experience considered and asset.
Experience operating machinery considered an asset
Must have reliable car to get to site.
Self-motivated and ability to work unsupervised
Reliable and punctual
Good work ethic and attention to detail
Strong communication skills
Must be clean cut and respectful.
Must be approachable and committed to providing positive experiences to our clients.
Required education: High school or equivalent
Required language: English
Required license or certification: Drivers License
Conditions
Work location – Toronto, Canada
Full-time seasonal employment.
You can expect to work 45+ hours weekly